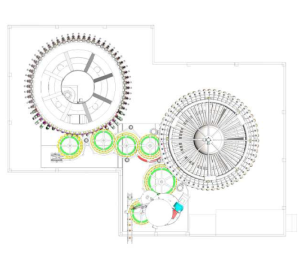 Filling & Packaging experience and expertise selects the best packaging machines and tachnologies for Your success.
Our strenght come from our philosophy:
Focus:
We lead primary packaging machine technology with a wide range of fillers for any kind of beverage and liquid or semiliquid food, for any kind of plastic or metal container. We offer a wide range of filling valves series and optionals to accomplish clients requests with tailored solutions. Innovation and passion drive our research and development to design the best solution for Your products.

Effectiveness:
We follow our clients from the first contact to understand their needs and propose the right investment and fix the right mix of innovation cost and quality.

Assistance and Flexibility:
Spare parts and fast interventions on Your installed machineries is our priority. Our customer service team is by Your side 24 hours a day helping clients to perform better runs and improve result constantly. Include our assistance and consueling programs into Your lean manufacturing programs. We can assure the best packaging solutions and products treatment proposing the best machinery available in our network of reliable suppliers. Modularity and scalable plant elements to follow Your growth in the market, enlarge Your series of products and lead the competition with state of the art packaging solutions.
Primary packaging machineries
Secondary packaging machineries

Palletizing and palletizing isles
Depalletizing
Packing
Crating and decrating